Products and services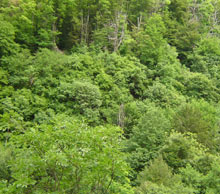 Baring in mind that forests are natural resources of common interest and woods management is an activity of general interest, with article17 of The Law on forests, basic activities are confirmed as: growing, protection and use of forests. With their implementation the enterprise should provide constant preserving and increasing of forest value, as well as permanent increase of their growth and their generally useful functions.
Despite its basic activities the enterprise deals with other activities and contributes for better use of enterprise capacities. Such activities are: hunting, breeding of animals, production and sale of lumber, fish production, agriculture, cattle breeding, retail and wholesale trade with main and collateral forest products and building materials, mountain tourism and etc.