Action Plan Austria and Macedonia 2016
According to the "Action Plan Austria and Macedonia 2016" signed on 12 February between Ministers for Foreign affairs, Mr. Sebastian Kurz and Mr. Nikola Poposki, Forestry development will be one important field for future cooperation in Economy and Environment sector.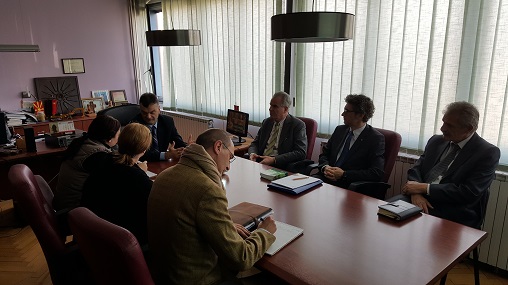 In line of this Action Plan, the expert mission has been organized by P.E. "Makedonski Sumi" in collaboration with the Austrian Embassy in Macedonia with the clear target to identify possible fields of collaboration in forestry sector.
Austrian Forestry heritage is one of the oldest all over the world, including the education and training system which can count on the Forestry University funded 215 years ago. The Austrian knowledge of the European instruments and it capability to apply on European Founds to update and increase all the aspects related to the forests management, will be the guidelines of the future meetings.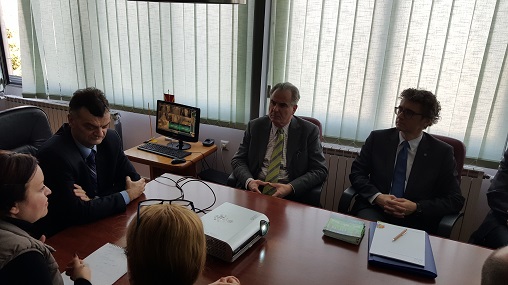 Two of the most important Austrian Institutions in the field of Forestry Management were present in Skopje the 15th and 16th of February for an identification mission.
Mr. Ingwald Gschwandtl - Director of Department for Forest Policy and Information in Federal Ministry of Agriculture, Forestry, Environment & Water Management, and Mr. Dr. Peter Mayer - Director of the Federal Research and Training Centre for Forests, Natural Hazards and Landscape, are both experts involved in activities on international level.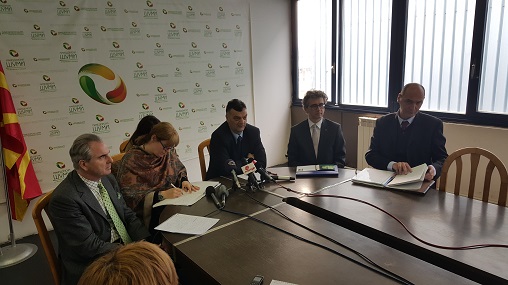 The field of future cooperation where defined, and thay are :
- Building modern management structure in PE Macedonian Forests, capable to improve sustainable forestry management in the future
- Preparation and analyzing capacities for Forest Inventory process in Macedonia
- Practical education and training for employees in PE Macedonian Forests, in line with knowledge for forests labor force
- Preparing Strategy for utilization of Forest biomass as Renewable Source of Energy
- Environmental protection of Forests by PE Macedonian Forests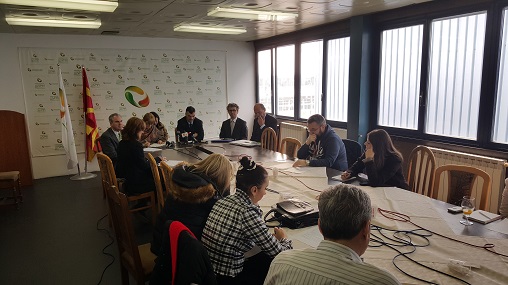 This activity ended with a joint press conference before the representatives of the Macedonian media, which received extensive information on upcoming activities that will jointly be set as projects for the development of forestry in the country in coming years. The press with their presentations addressed Mr. Zarko Karadzoski - General Manager of PE Makedonski Sumi , Ms. Gabriele Janezic - Consul at the Embassy of Austria, and forestry experts the directors, Mr. Ingwald Gschwandtl and Mr. Peter Mayer.
Back